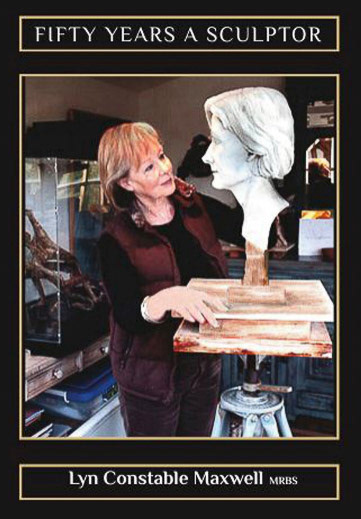 Forward to 'FIFTY YEARS A SCULPTOR' by Phllip Jackson, CVO, DL, MA, FRBS
Five decades of working as a sculptor is certainly remarkable and undoubtably worthy of celebration.  So this book celebrates that achievement and is long overdue.
 Fifty years ago women choosing the hard and physical art of sculpture as their profession were rare.  Lyn made that choice and because of her tenacity, determination and hard work has remained in that discipline producing the body of work that now fills the pages of 'Fifty Years A Sculptor.'   I have known Lyn for at least 35 of those years and have seen her work develop and seamlessly move from figurative to semi abstract and then back to figurative.  Whatever form or shape her sculpture takes it is always recognisable as a Lyn Constable-Maxwell.  Her output is always endowed with grace, serenity, a spiritual insight, compassion and a feeling of humanity.
Lyn works mainly in clay modelling and building her sculptures using her fingers and an assortment of traditional wooden and metal tools as sculptors have done over the centuries.  If Michelangelo, Donatello or Ghiberti were to enter her studio today they would recognise and understand all her techniques, her tools and most of her materials. She is a sculptor working within a time honoured tradition and methodology.  Being a modeller her work is destined to be cast usually in bronze at an art foundry.  If the project demands she will also make castings in one of a number of alternative materials, resin, papier machee or plaster.  Not frightened of being experimental Lyn will strikingly finish some of her 'modern material' works with a surface application of earth colours always sensitive to the 'mood' of the work, what she has set out to achieve and where it is ultimately destined to be going.

What inspires and affects the work of Lyn can be determined from the modest captions written by her in this illustrated book.  Her first spiritual awakening on seeing the carved figure of the Queen of Heaven at the age of five in the Brompton Oratory and the sculpture of Our Lady of Kozielsz in the church of St Andrew Bobola profoundly affected her, as later did the tutelage of Cubitt Bevis at the Heatherley School of Art.   Her early love of ballet instilled in her an understanding of controlled elegance and natural movement.  She has always been inspired and moved by the teachings of the great religions, particularly her own.  In her work she seeks to understand and portray the human psyche and the power of the mystical.  How her work reflects and exudes these influences, I suspect, Lyn would be hard pressed to fully explain but never the less it is there for all those with a discerning eye to see.

After fifty years her unique work can now be found in private collections and public venues throughout the land.  Quietly thought provoking, always dignified and often deeply spiritual. Read this book and seek it out.
Philip Jackson
Midhurst, June 2020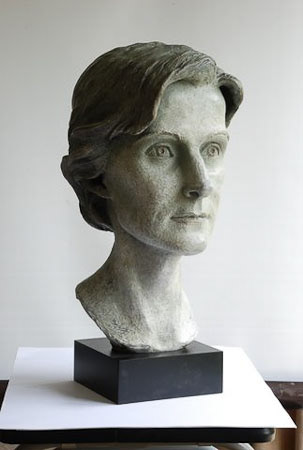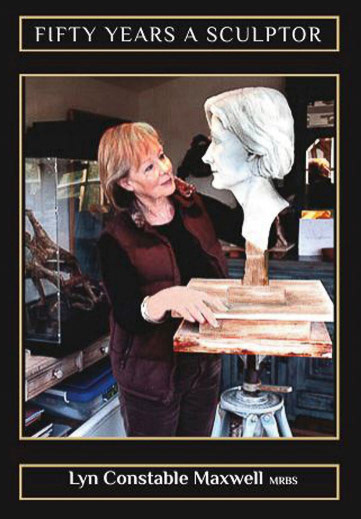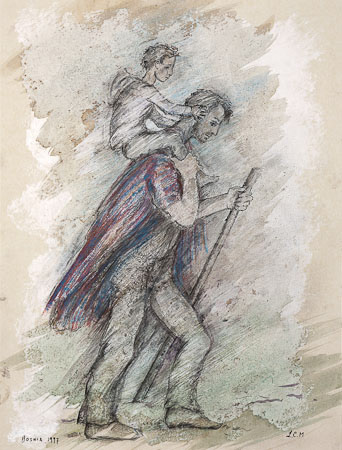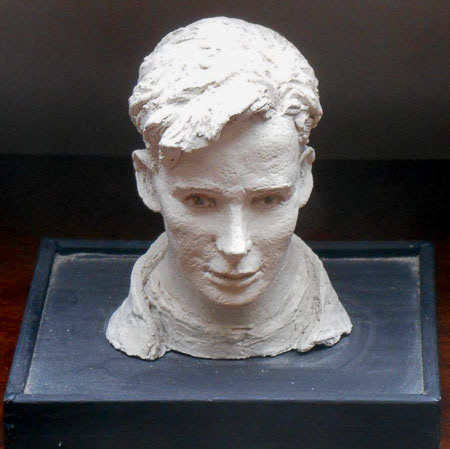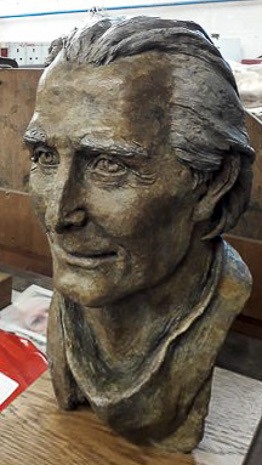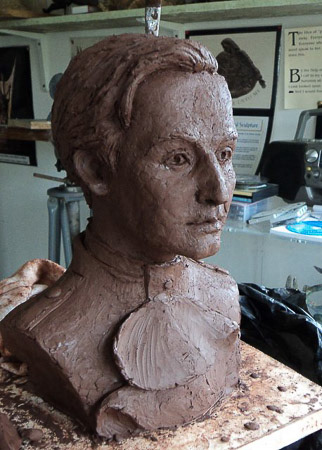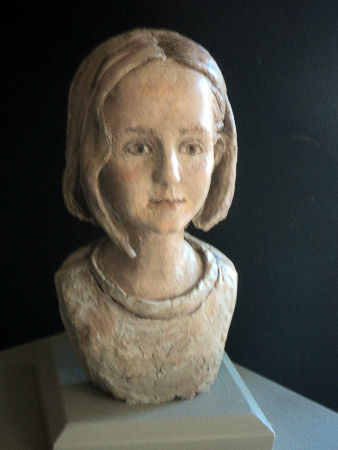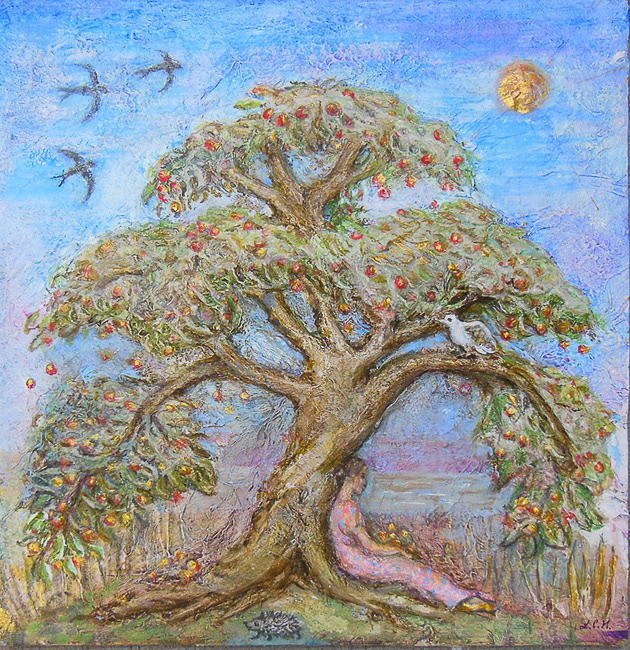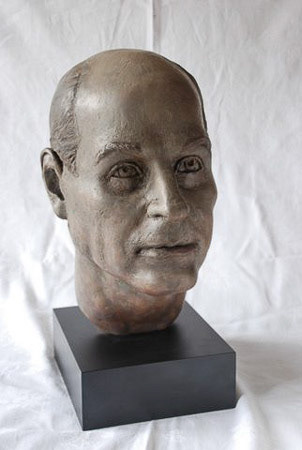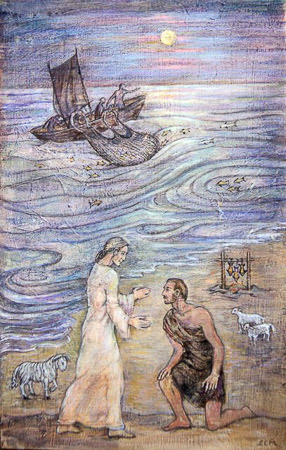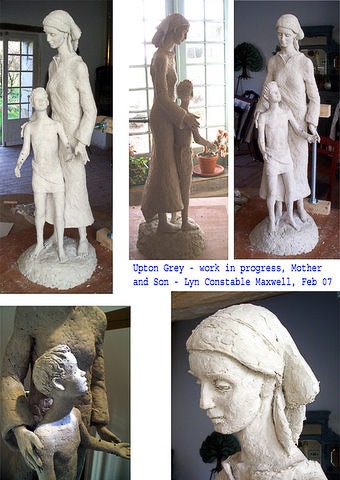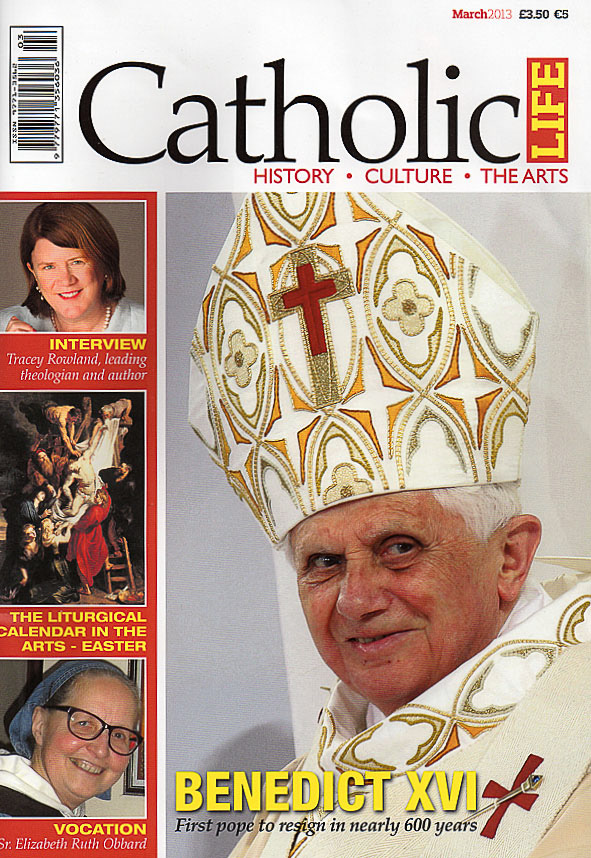 Gathering Winter Fuel
an illustrated story,  is a limited edition of 100 copies price £20 each.  Each copy is signed and numbered.
" The year is 927, and the country of Bohemia is gripped by a devastating winter. King Wenceslas is deeply disturbed by the death of his beautiful queen in childbirth. He is approached for help by a local thief, and sets out on a venture that will ultimately change the course of his life. Haunting dreams, mystical encounters, attempted murder, rescued orphans and a final reconciliation with his own infant son, make this re-telling of a traditional Christmas carol a compelling read."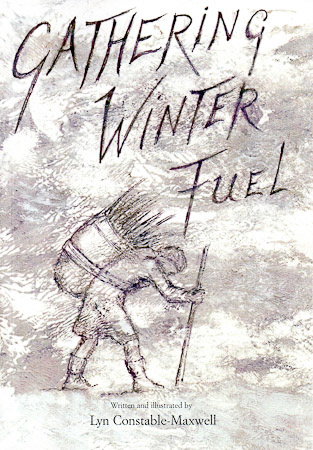 A tribute to Margot Dent
I owe so much to my dear friend and mentor 
Margot Dent
 - the animalier sculptor living in  Broughton ,Hampshire.
Back in the sixties she lived around the corner from  my parents house, and I used to visit her when I came home for weekends.
She taught me how to make an armature  using square aluminium wire on a fixed armature support, and to use plasticene  for fine work.  When I eventually went to art school I was ahead of the  game thanks to her inspiration!  Although I stayed mainly in the realm  of the human figure, her fundamental principles applied to all subjects.  
Margot has  taught  many of the major animalier sculptors of  today, including Mark Coreth and Phil Blacker. She still teaches a full class of devoted students , many of whom are now professional but still keep  visiting her to seek her wise counsel.
Her own work, depicting wild and domestic animals in bronze,  wood, and stone are magical and powerful, based on an unwavering knowledge of  the animal's anatomy and character.
She  studied with John Skeaping for a while, and often  tells the story of how he once addressed a crowd of aficionados by  saying;-
" Sculpting is easy... say you want  to make an elephant.. you just take a chunk of wood , look at it carefully and  then  take away the bits that don't look like an elephant....."